funded by the DAAD 
Over recent years, the award-winning initiative GET-SET-GO has helped Johannes Gutenberg-University Mainz (JGU) gain an excellent national reputation in the field of internationalised teacher training. By facilitating school placements for its students as German language assistants (German Educational Trainees), JGU has been an active partner in Scotland for quite some time.
However, in contrast to other parts of the JGU's internationalisation strategy this German-Scottish partnership is so far limited to student mobility and not integrated into the curriculum of teacher training, yet.
Building on the momentum created by the signature of the Declaration of Intent on cooperation in education, culture, higher education and research between Scotland and Rhineland-Palatinate, LPlus will strengthen close partnerships with Scottish universities, school authorities and schools to offer an extracurricular module in teacher training.
This twelve-month-long module is open to all students in B.Ed. / M.Ed. programmes, beginning with their 3rd semester. The module accumulates 30 ECTS and consists of four interlinked elements:
In LPlus Study students will be taking courses in the field of education and study for one semester at one of our Scottish partner universities.
In LPlus Teach, during or after their semester abroad, students will work as German language assistants and become German Educational Trainees (GET) at Scottish primary schools.
Additionally, LPlus Global is a blended-learning course which extends over the 12 months of the module, and supports students with knowledge and training within the theory and practice of multiculturalism, inclusion and diversity.
Finally, in LPlus Local students will be working together with fellow Scottish students in social projects designed around the idea of "Global Outreach – Global Citizen" at a school in Rhineland-Palatinate.
The primary goal of LPlus is to train future teachers to become cosmopolitan, enlightened, and tolerant citizens. Only by equipping the next generation of highly qualified young teachers with the necessary intercultural competencies and skills, we will ensure that the challenges of the globalised classroom can be addressed.
In order to do so, the module uses a comprehensive approach by interlinking elements of theory and practice as well as periods of learning at home and away. The common denominator in all phases is to make prospective teachers reflect on and engage with their own experiences of otherness. These processes are informed by the Scottish educational concept named GIRFEC ("Getting It Right For Every Child"), which sets its primary focus on the perception of multilingualism, diversity and multiculturalism. Both the phases of studying abroad and the blended learning course in Mainz, impart theoretical approaches to the experience of cultural and social otherness as well as constant self-reflection concerning the students' own approach to teaching. Additionally, the GO-projects in Rhineland-Palatinate and the experience as German Educational Trainees in Scotland implement the practical element.
LPlus extends current teacher training by fostering self-reflection with regard to internalised images of others. It will equip a young generation of teachers with valuable skills in dealing with diversity, and will thereby prove an important stepping stone in the professionalisation and internationalisation of teacher training in Rhineland-Palatinate.

News
LPlus Information Session

Wednesday, 9 November 2022, 6pm to 8pm in P2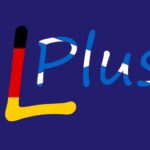 The information session for our programmes GET Across Borders, LPlus and GO will be on Wednesday, 9 November 2022. If you are interested in studying and/or working abroad, especially in Scotland, please join us at 5 p.m. in room P3 in the Philosophicum and get all the information you need to apply.
i
Read more about GET, LPlus and Go.
---